Rayban fake vs genuine small etched logo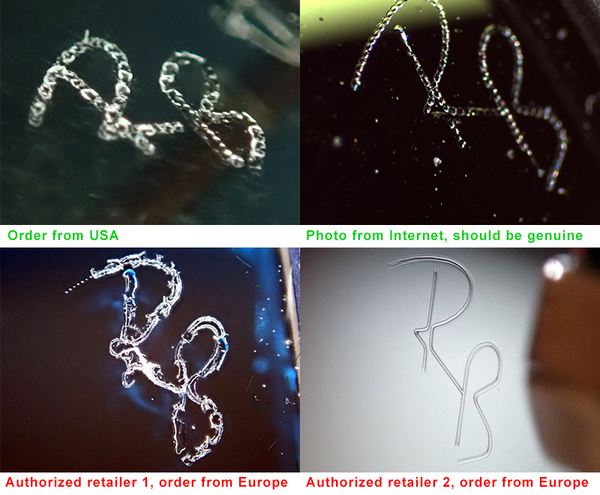 Showing the small etched logo on Ray-Ban glasses, this is how it looks under macro lens. Genuine one vs pairs that are suspected to be fake. These 2 questionable pairs were sold by AUTHORIZED RayBan retailers.

All these logos look the same to the naked eye, and all can be felt if you touch/scratch them.